Nozawa Onsen Restaurant Guide
During the day Tanuki Cafe serves boutique coffee and tea along with a delicious breakfast menu.
With our own in house coffee blend and specialty single origin beans we use the hand drip technique to serve a quality of coffee un-available elsewhere in Nozawaonsen.
At night Tanuki offers a unique dining experience in the heart of the Nozawaonsen village.
Bookings advised for dinner (not available for cafe)/ Family friendly / Can cater for large groups / Veg & GF options / No smoking / Credit Cards
Please note bookings with 10 or more people have a set menu.
Book via email info@35.74.205.64 or phone +81 (0)2 6985 3121
Tanuki has added a new fine dining option to Nozawaonsen. Continuing our theme of showcasing the best of the Shinshu (Nagano) region, Tanuki Teppanyaki delivers a unique dining experience overlooking the main street.
Seating times: 6:00pm or 7:45pm
Bookings essential / Maximum 14 seats / GF options / No smoking / Credit Cards
Book via email info@35.74.205.64 or phone +81 (0)2 6985 3121

Teppanyaki Menu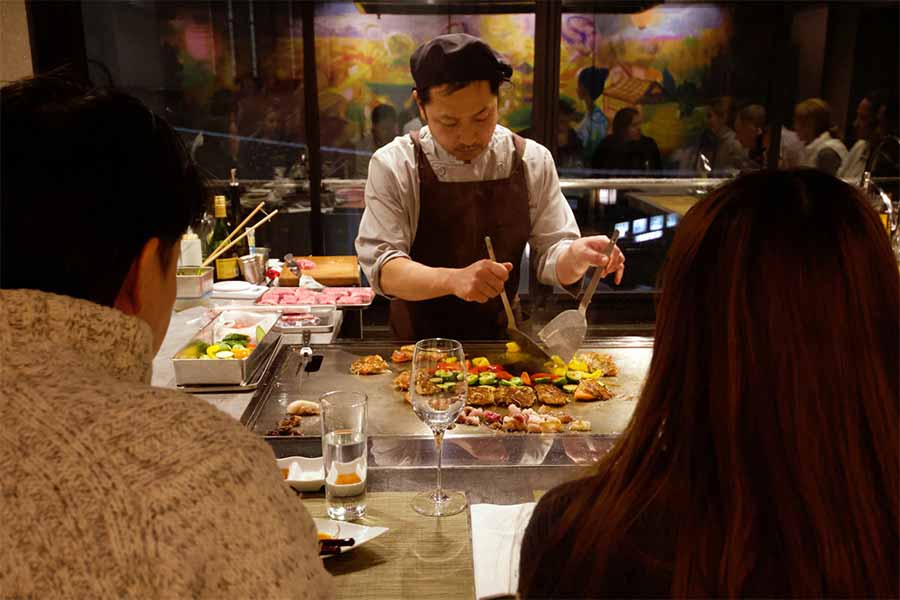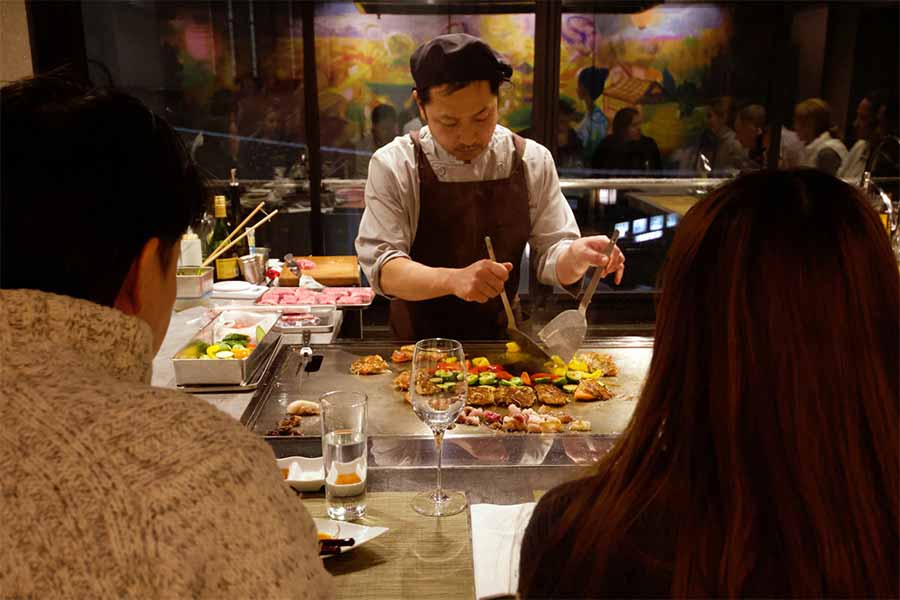 Schneider's Restaurant is a great place to grab a quick bite for lunch and then get right back on the slopes. Enjoy a delicious sit down meal, barista coffee or beverage overlooking the utopia ski slope.
Dinner has a wide variety of Japanese inspired western cuisine. The restaurant is open for dinner from 6 pm with a selection of appetizers, main dishes, desserts a children's menu and daily specials. Reservations are suggested, especially for large groups.
Lunch 12:00pm - 2:30pm
Dinner 6:00pm - 11:00pm (last order at 9:30pm)
Not only does Tanuki Bar stock the most diverse and locally sourced products but it is also Nozawaonsen's number one live music venue.
We stock an ever-expanding range of Japanese Whisky and other local boutique spirits and have a regional sake and beer list. There are so many new and exciting drinks to try so just ask our experienced bartenders and they will point you in the right direction or mix you up one of our specialty cocktails... like the Tanukini!
Live music happens most nights of the week during the peak season so come down and listen to talented local musicians.
No Bookings / No smoking / Credit Cards accepted